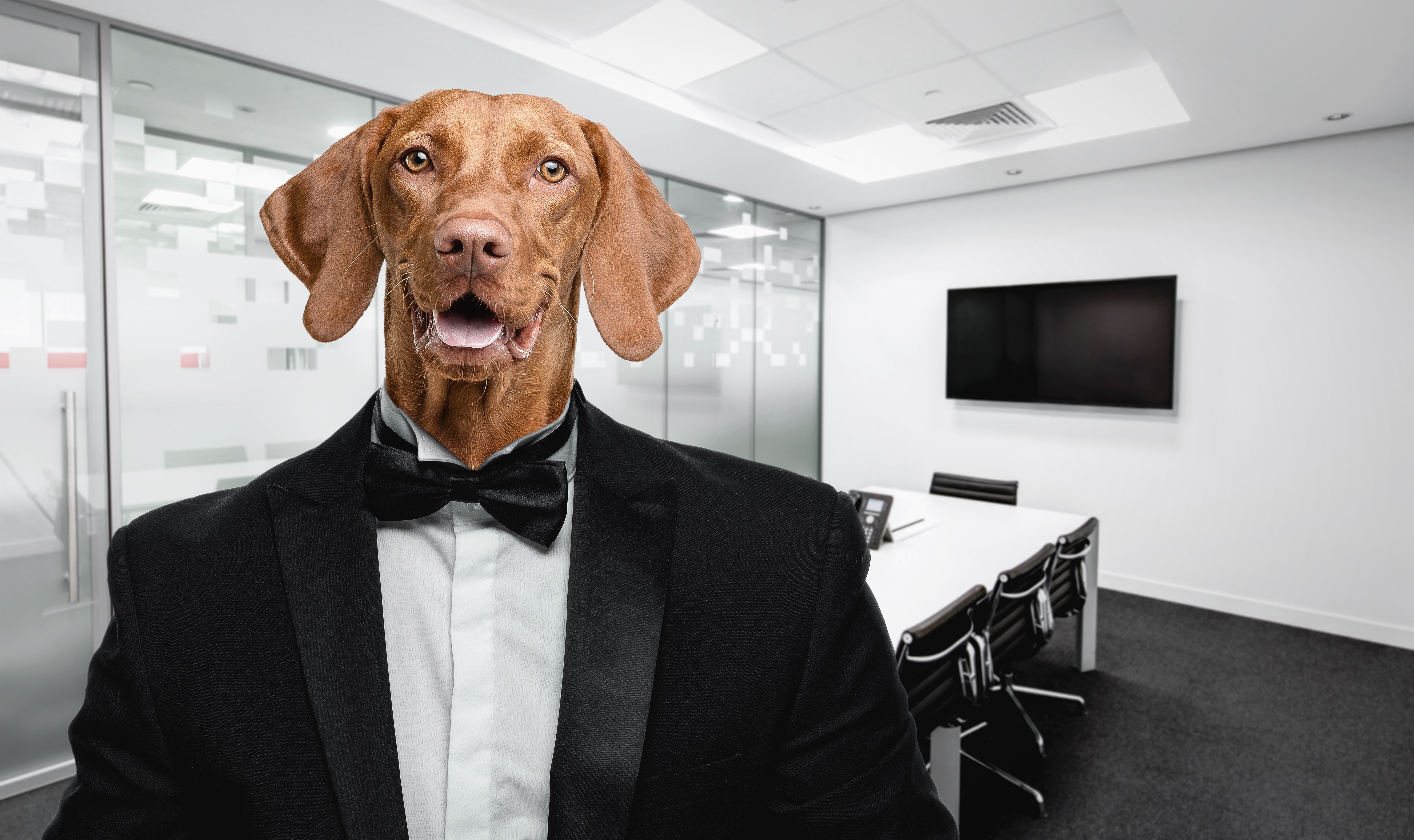 Did you know that June 21st is National Take Your Dog To Work Day?
Taking your dog to work day originated in the United Kingdom in 1996. In 1999 Pet Sitters International (PSI) founded the first National Bring Your Dog To Work Day in the United States.
The day celebrates the wonderful companionship a dog can offer and also helps to promote adoptions.
Buster may look good in the boardroom, however, when it comes to buying or selling your home, be sure to call the experts at Aspire Homes Colorado.
719-430-4440